New client hourly discount: $20/hr off for first 200 hours!
Design & development of Medical Device and Biotechnology products is similar to average consumer and/or industrial products, but there are important key differences in product development approaches. The concept forming and early R&D phases maybe similar in both cases but Medical Device and Biotechnology products require a much higher standard because one poorly designed device can spell disaster for both user and manufacturer, hence the challenges and risks are significantly higher. BatchTest team has the expertise in design & development of various types of Medical Devices & Biotechnology products including innovative and intuitive User Interface designs.
Technology Research

We work with you to turn your rough idea or concept into a feasible and cost-effective prototype, and a product that is designed for manufacturing. We provide:
Development of your product that is inline with approving authority guidelines (FDA in USA)
Rapid Prototype for technology demonstration & evaluation
Disciplined development process, suitable also for Class III implantable devices
Product Design & Development Engineering Services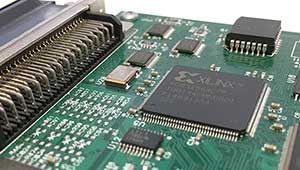 We provide a wide range of engineering services for product design & development, from concept to manufacturing. Our experienced engineers can turn your rough idea into a rapidly developed prototype, and/or a well developed Designed-For-Manufacturing product while also providing manufacturing support.
READ MORE
User Experience

Leverage our extensive experience in developing intuitive Human-Machine-Interfaces, some of which include:
Graphical User Interface
Web-based User Interface
Touch Interface
Touch-free (optical & sound) Interface
iOS / Android Mobile Interface
BatchTest provides User Interface solutions based on Windows, Mac OSX, iOS, and Android platforms. BatchTest also provides web-based solutions which are platform independent.
Verification & Validation

Verification & Validation are essential elements of Medical Device or Biotech product testing process. V&V performed by BatchTest provides confirmation that design & development process and product requirements meet the user needs and intended use of the product, and further full regulatory compliance (in USA, 21 CFR 820.30)
Fully formal process
Thorough & systematic testing of your product
Documentation that can be readily submitted to the approving authority
Data Analytics

BatchTest has consistently provided smart designs for medical devices, including incorporation of big data for real-time patient diagnostics and data analysis. Our innovative and robust designs provide clients with:
Automated and secure data-mining
Machine Learning algorithms enabling Predictive Analytics
Secure and real-time (live) web-enabled data analysis
Automated designs to provide important input to sales & marketing
HIPPA Compliance

BatchTest considers consumer health information to be of utmost privacy, and as such requiring top security standards. With that in mind we deploy some of the most sophisticated and secure, yet simple to use technology in our medical device & biotech designs. We also have the unique advantage of creating native software security and communication tools, as such our HIPAA compliant designs meet stringent requirement for medical device communication encryption and secure storage.